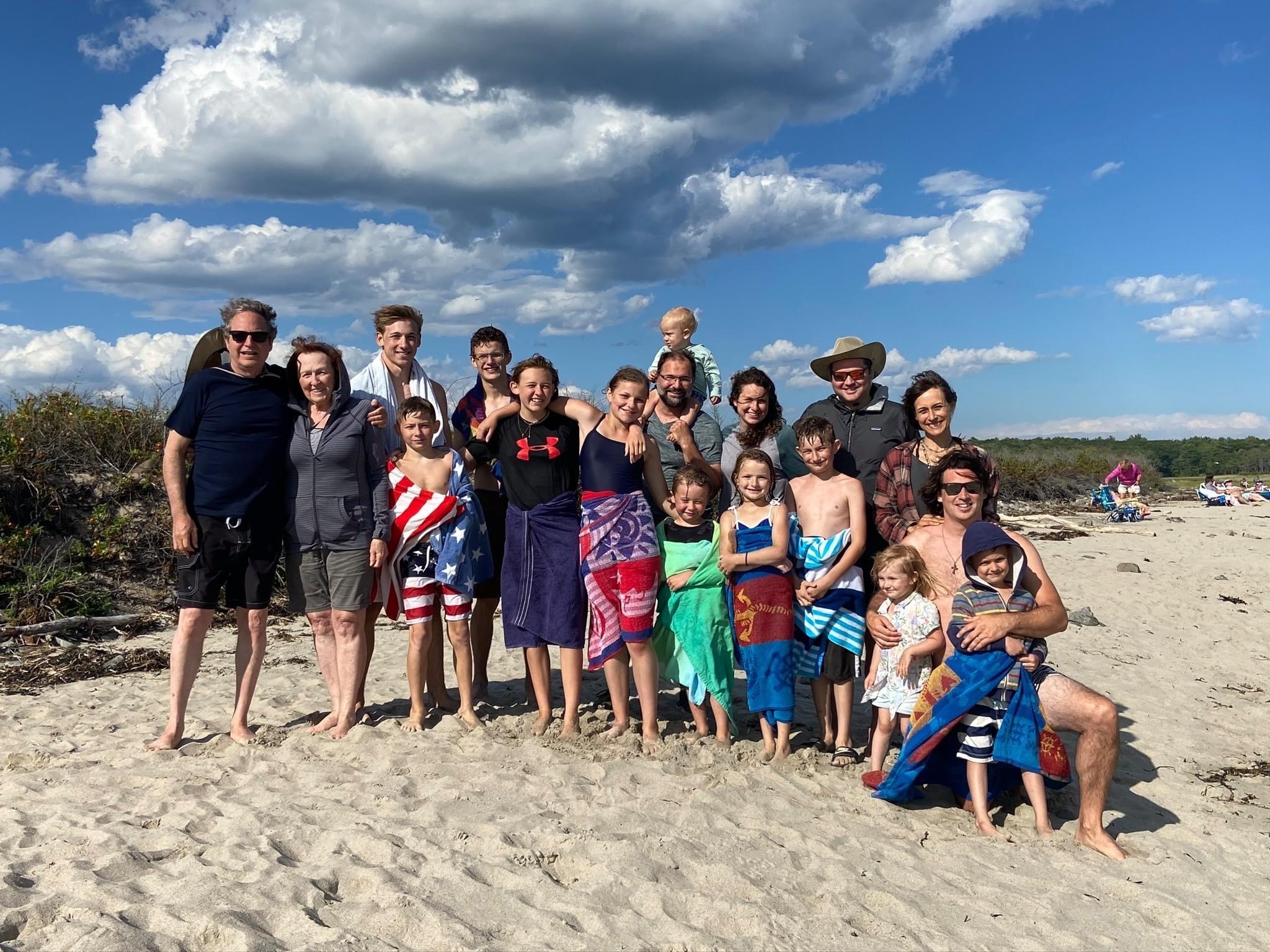 Pastor David MacAdam and his family (left to right: David and MaryEllen MacAdam, Isaac MacAdam, Micah  and Simon Garwood, Selah MacAdam, Sarah Garwood, Phil Garwood ,Isaiah on shoulders, Luke MacAdam in front, Heather Garwood, Hannah G in front, Ben MacAdam, Micah G in front, Heather and Jonathan MacAdam, Rachel and Nathan Garwood in front.)
David MacAdam is the founding pastor of New Life Community Church in Concord Massachusetts. He and his wife, Mary Ellen, have been active in church planting, evangelism and discipleship on both sides of the Atlantic for 47 years. David has ministered the gospel in more than 20 countries and has pastored churches in England and the United States. After ten years in Europe, he served as Minister of Missions, Discipleship and Evangelism at Grace Chapel in Lexington, Massachusetts. In 1986 he planted New Life Community Church in Concord with a vision to build contagious Christ-centered communities in the greater Boston area through small LIFE groups and ministry teams.
In addition to a teaching ministry, David is a writer, playwright, composer and producing director. In 1987 he founded New Life Fine Arts Musical Theater which serves as a means of introducing unchurched audiences to the life-transforming message of the gospel by bringing redemptive Christ-centered musical dramas to the stage. He has written 6 full length musicals and has new projects in the works.
David and Mary Ellen have three grown children, Jonathan, Heather and Ben, and 12 grandchildren.