TAKE LESSONS FROM MOSES AS HOW TO PRONOUNCE VERBAL BLESSINGS ON YOUR LOVED ONES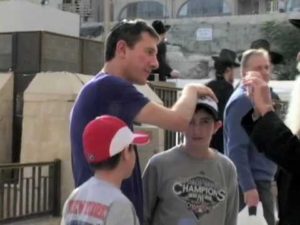 How important it is to bless the Lord! It is also important for us to bless others! We should purposefully bless our loved ones! Even our enemies! We should know how to pronounce a blessing on others through our words. Our spoken words can build up or tear down, encourage or deflate.
Many sons and daughters long to hear their fathers speak words of blessing, affirmation and encouragement like those spoken by Moses (Deut 33:1-29). Instead they get silence, or 'verbal put downs', pronouncements that discourage.
Before Moses dies, he pronounces blessings upon the Israelites; every tribe but Simeon.
We are not told specifically why Simeon was omitted. Was it the violent action Simeon and Levi took in avenging the rape of their sister Dinah by Shechem the Hivite in Genesis 34? Jacob curses both Simeon and Levi for their anger, fierceness and cruelty. He promises that they will be dispersed in Israel (Genesis 49:7). That actually happens when the tribes enter the Promised Land.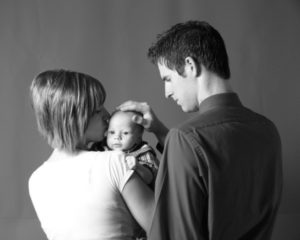 Simeon is allotted places to settle within Judah's portion. The Levites do not have a separate portion of their own. They are dispersed throughout the cities of the Promised Land as a priesthood, being supported by the tithes of the other tribes rather than working the land and living off its produce. Nevertheless, Moses does bless the Levites. After all, Moses was a descendant of Levi.
On previous occasions, Moses had set before his people both blessings and curses. Now he only speaks blessings.
Moses begins by acknowledging how they had been blessed with God's self-revelation at Sinai. Israel would inherit the promised land, but their greatest inheritance was to the Word of God.
The nations around them had their kings, but the Lord was the King of Israel and His throne was in their midst as He reigned over the mercy seat in the Tabernacle.
PROPHETIC SIGNIFICANCE
Moses (representing the Law) blessing the people of Israel anticipates the blessings of the Law coming upon the obedience of Christ, who fulfills the Law. The people who join themselves by faith to this Greater Joshua receive a blessing by the command of Moses.
Psalm 133:3b For there the Lord commanded the blessing– life forever.
THE BLESSINGS OF THE TRIBES
The Blessings of Moses are given as a poem. His loving concern for each tribe is carefully expressed.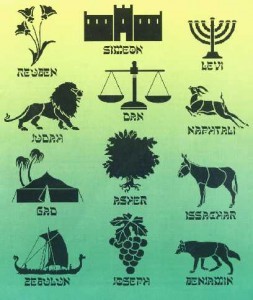 In the New Testament Book of Ephesians (2:10) we read, "We are God's workmanship". The Greek word for 'workmanship' is 'poema', from which we get our English word 'poem'. Much thought was put into Moses' blessings of his people's future inheritance. Much though was put into the blessings of our inheritance (Eph 1:3, 14, 18; 2:7; 3:18), our calling (Eph 1:18) and our works (2:10) as the redeemed people of God. We are "created in Christ Jesus unto good works prepared beforehand, that we should walk in them."
We have been blessed by the Law of God through the obedience of Yeshua. The punishment that was due us according to the law, fell on Him. The blessing that was due Him fell on us (2 Cor 5:21).
Moses had told the children of Israel to proclaim the blessings and curses of the law in public hearing once they crossed Jordan. Here, his last words are only those of blessing. The Blessings pronounced by Moses in Deuteronomy 33 upon the tribes of Israel are gracious whereas those given by Jacob in Genesis 49 expose both their sins and hidden character.
WE ARE LEGALLY BLESSED IN CHRIST
These blessings remind us of the inheritance set apart for the believer in Christ.
REUBEN- LIFE ABUNDANT AND ETERNAL
Moses first pronounces a blessing on Reuben, the first-born of Jacob, even though Reuben had officially lost that position due to his sins (Genesis 49:4; 1 Chron 5:1).
1 Chronicles 5:1 1  Now the sons of Reuben the firstborn of Israel (for he was the firstborn, but because he defiled his father's bed, his birthright was given to the sons of Joseph the son of Israel; so that he is not enrolled in the genealogy according to the birthright.
Unlike Jacob's pronounced blessing on Reuben (Gen 49:4) Moses makes no reference to Reuben's sins. He only speaks words of grace: "Let Reuben live and not die, nor his men be few." (Deut 33:6).
JUDAH- THE PRIVILEGE OF THRONE RIGHTS IN PRAYER
Judah, the lion of Israel, whose offspring would be the promised Messiah to whom would belong the obedience of the nations (Gen 49:10) is now blessed with a persuasive voice in intercession. Judah is able to bring needed help to his people so they can gain victory over their adversaries. (Deut 33:7)
Hebrews 4:16 –   Let us therefore draw near with confidence to the throne of grace, that we may receive mercy and may find grace to help in time of need.
LEVI- THE WORD OF THE CROSS
Instead of being cursed for his anger and violence (Gen 49:5), the tribe of Levi's faithfulness to align themselves with the Lord in the idolatrous incident with the golden calf is acknowledged (Exodus 32:29) in Moses' blessing. Levi is rewarded with special access to the revelation of God's will (the Urim and Thummim) and the appointment as teacher of the law and overseer of the sacrificial system in the service of the tabernacle (Deut 33:8-11).
SIMEON- BAPTISM INTO (IDENTIFICATION WITH) THE MESSIANIC INHERITANCE
Prophetically, Simeon is omitted from Moses' blessing. The scattering of Simeon was predicted in Jacob's blessing (49:7), and their absorption into the inheritance of the Messianic tribe of Judah came to pass once they were in Canaan (Joshua 19:2-9). The inheritance of Another is one in which they will eventually settle.
DAN- VICTORY
Dan goes from being called a 'serpent' able to strike horse and rider (Gen 49: 17), to being 'a lion's cub that leaps forth from Bashan', predicting his tribe's persistent conquests and move to the north of the Promised Land (Deut 33:22).  
JOSEPH- THE CHOICE BLESSINGS OF THE HEAD
Joseph gets the fullest attention in both the blessings of Jacob (Gen 49:22-26) and Moses (Deut 33:13-17). This is understandable in the light of Jacob's particular affection for the firstborn of his beloved Rachel.
How meaningful it is to have Moses, the man who heard God speaking to him from the burning bush (Exodus 3), say of Joseph, "Let the favor of Him who dwelt in the bush come to the head of Joseph!"   The blessings that are upon the head of the tribe (Joseph) come upon the sons (Manasseh and Ephraim).
Ephesians 1:3 "Blessed be the God and Father of our Lord Jesus Christ, who has blessed us with every spiritual blessing in the heavenly places in Christ"
It is encouraging that Moses continues to see "the precious things of heaven" or "the choice things of heaven", "the choice yield of the sun", "the choice produce of the months", "the choice things" of the everlasting hills and ancient mountains!
NAPHTALI- FULLNESS
Naphtali is blessed with satisfaction. He is full of the blessing of the Lord. (33:23)
ISSACHAR and ZEBULON- SECRET RICHES IN HIDDEN PLACES (Isaiah 45:3)
Issachar and Zebulon are seen triumphing in their situations, being able to tap the abundance of the seas and the hidden treasures in the desert.
GAD- AUTHORITY (LEADERSHIP)
Gad is also called a lion. It is predicted that he will faithfully execute his promise of joining his brothers in the conquest of Canaan before taking the land he chose for himself, which now is called "A Ruler's Portion" (33:21)
ASHER- STRENGTH
Asher has grown from Jacob's original prophecy of eating rich food and providing delicacies fit for a king, (Gen 49) to Moses' more dramatic prediction that he will be strong, wealthy and favored by his brothers, and one whose inheritance is secure. (His wealth is indicated by the luxury of bathing his feet in oil). "Thy shoes shall be iron and brass; and as thy days, so shall thy strength be." (Deut. 33:25)
BENJAMIN- PROTECTION and SECURITY
Benjamin's blessing of protection and security is worth hearing again: "Of Benjamin he said, "May the beloved of the Lord dwell in security by Him, Who shields him all the day, And he dwells between His shoulders." (Deut. 33:12)
REASONS TO BE HAPPY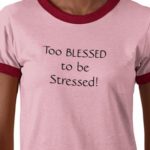 The poem begins and ends with praise to God, the King of Israel (poetically referred to as Jeshurun, 'upright one' in verse 5 and 26) for His great love for His people (v.3). He rides to the aid of His people who have every reason to be happy.
Deut. 33:29
       "Blessed are you, O Israel;
       Who is like you, a people saved by the Lord,
       Who is the shield of your help,
       And the sword of your majesty!
       So your enemies shall cringe before you,
       And you shall tread upon their high places."
He also has positive words for Judah, calling the Lord to be their help as they defend their noble cause.
He applauds the commitment that the tribe of Levi showed in their uncompromising obedience after the children of Israel were deceived into idolatry while Moses was on Sinai and Aaron fashioned a golden calf.
May we also, like the Levites, carefully meditate upon God's Word (watch over it) obey it (guard the covenant) and teach it to others.
What a wonderful prayer: "Bless all his skills, O Lord!" "Bless his substance! There are some model blessings here:
Deuteronomy 33:18 18 Of Zebulun he said, "Rejoice, Zebulun, in your going forth, And, Issachar, in your tents.
May your strength be equal to your days! – v. 25
Warren Wiersbe writes. "Moses describes the exalted position of the believer. He is loved by God, secure in His hand and submissive at His feet (Deut 33:3). We also dwell between His shoulders (v.12) and have His everlasting arms beneath us (v.27)"
No wonder Moses exclaimed concerning Israel, "Who is like you, O Israel; Who is like you, a people saved by the LORD, who is the shield of your help and the sword of your majesty!
NEW TESTAMENT READING: LUKE 13:1-22
The universal call and the indispensable need for repentance.
Jesus comments on current tragedies. He speaks of Pilate's cruel orchestration of the slaughter of Galilean protesters. What were they protesting about? It was likely that temple money was taken to finance the construction of a Roman aqueduct. Pilate had soldiers, dressed as civilians, mingle with the demonstrating mob. Using concealed weapons, the disguised Roman soldiers killed innocent and unarmed Jews. Some might have accused the Galilean Jews as deserving to die because of their protest.
Then he refers to a recent tragedy when the tower of Siloam collapsed and killed many who were in Jerusalem. It is possible that they were working on the construction of a Roman Aqueduct there. Some might say that they deserved to die for cooperating with their Roman oppressors.
In regard to both of these incidents Jesus asks the rhetorical question whether these victims were greater sinners than the average man on the street. Listen to His answer:
Luke 13:5 5  "I tell you, no, but unless you repent, you will all likewise perish."
Atrocities and accidents happen. Who is to blame? Instead of blaming others, we should keep in mind our own day of judgement. Jesus reminds us that we are all guilty and in need of repentance, a turning from our sin and self-righteousness, and appeal to God's merciful gift of salvation.
Jesus gives the parable of the fruitless fig tree. Despite years in which no fruit has come forth, the landowner who had hoped for fruit, orders it to be cut down. But the caretaker promises to take care of it for one more year. If the fruit tree does not bear fruit by then, he promises to cut it down. He leaves the parable open ended. What will happen? It is a reminder that God, our Creator, and owner, has every right to cut us down, but has patiently extended mercy to us, appealing to us to repent and believe, and thereby bear fruit.
On the Sabbath day, Jesus heals the woman with a crooked back. He pronounces her healed and then puts his hands on her and immediately she stands up straight, perfectly well.
The religious leaders criticize Jesus for healing this woman on the Sabbath. Jesus points out their hypocrisy reminding them that they show mercy to their thirsty animals on the Sabbath, but would not show mercy to bring deliverance and healing to a human being made in the image of God, a daughter of Abraham who had been bound with an infirmity from Satan for 18 years.
Jesus gives two illustrations of the kingdom of God. First, it is like the mustard seed. Small in size but when planted it becomes large and provides shelter for those much bigger than itself, such as the birds of the air.
Secondly, Jesus explains that the kingdom of God is like yeast that has been mixed into a large amount of flour until it permeates the dough thoroughly (Luke 13:21).
PSALM 78:65-72
This Psalm speaks of God's choice of the tribe of Judah, from which would come King David and eventually, Jesus of Nazareth, the Messiah.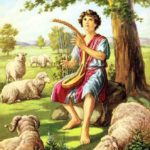 David spent his early years as a shepherd. (1 Sam 16:10-11). This was good leadership training. Sheep are dependent upon the shepherd's care for providing feeding ground, protection, and rescue.
David's shepherding skills are transferred to his new leadership role, shepherding the flock of Israel as a nation.
Psalm 78:70-72 70 He also chose David His servant and took him from the sheepfolds; 71 From the care of the ewes with suckling lambs He brought him to shepherd Jacob His people, And Israel His inheritance. 72 So he shepherded them according to the integrity of his heart and guided them with his skillful hands.
PROVERB FOR TODAY
Proverbs 12:25 25 Anxiety in a man's heart weighs it down, but a good word makes it glad.
This proverb reminds us of the power of the spoken word to calm, comfort and encourage those who are experiencing fear, doubt, worry, insecurity, trouble and fear.
PRAYER FOR THE NATIONS: China is a vast country with many needs. The Book "Operation World" outlines prayer requests from the various provinces (Pages 215-251).
PRAYER: We bless You Lord, with all that is within us! We bless Your holy Name! You have graciously blessed us, Father, not according to our own works, but according to the righteous work of Your Son, our Passover Lamb! We will sing of Your mercies forever! Give us the inspiration and presence of mind to bless our brothers and sisters accordingly! As You have shepherded us with love, may we provide shepherdly watchcare for Your flocks. In Jesus' Name. Amen.
Pastor David