OLD TESTAMENT READING: Exodus 10:1-12:13
In today's Bible reading, Pharaoh, Egypt's supreme leader, is being begged by his cabinet officials to resume negotiations for Israel's 'exit' from Egypt, their release from the hard bondage and slavery.  Moses insists that Pharaoh let his people go and allow them the freedom to follow and worship their God on a three-day journey in the wilderness.
"Three days" in the Bible often refer to the death to life process (Genesis 22:4; Exodus 15:22; Jonah in the belly of the fish for three days, Nineveh needed three days to go from death to life; Jesus was three days in the tomb).
In today's New Testament reading from the Gospel of Matthew, Jesus tells his disciples that when he arrives in Jerusalem for the Passover he will be betrayed and delivered to the religious authorities who will turn Him over to the Gentiles to be crucified and then resurrected on the third day (Matthew 20:19)
After Pharaoh's stubborn refusal, there is a judgment of 3 days of darkness.
THESE HEADLINES MIGHT HAVE APPEARED IN EGYPT:
8TH PLAGUE HITS EGYPT- WHEN WILL IT EVER END? 
LOCUSTS DEVASTATE CROPS, DARKEN SKY AND CAUSE HAVOC 
NATIONAL AGRICULTURAL CRISIS, ONLY ONE NEIGHBORHOOD SPARED 
CABINET MEMBERS PUT PRESSURE ON PHARAOH TO CONTINUE NEGOTIATIONS WITH MOSES 
MOSES INSISTS ON ORIGINAL TERMS FOR 'EXIT'. 
9TH PLAGUE OF PALPABLE DARKNESS CAUSES NATIONAL SHUTDOWN FOR THREE DAYS; ONLY THE SONS OF ISRAEL HAVE LIGHT TO CARRY ON BUSINESS 
PHARAOH REFUSES MOSES PLEA TO INCLUDE LIVESTOCK AND CHILDREN IN 'EXIT' 
EGYPTIAN CITIZENS CONTRIBUTE TO ISRAELIS' 'EXIT' FUND, ACCEPTING EXTRAVAGANT DONATIONS OF SILVER AND GOLD 
MOSES WARNS THAT THE FIRSTBORN OF PHARAOH AND ALL EGYPTIANS HOUSEHOLDS ARE IN LIFE-THREATENING DANGER 
PROPERTY VALUES THREATENED AS ISRAELIS PUT LAMB'S BLOOD OVER FRONT DOORS IN EGYPT'S ONLY FLOURISHING NEIGHBORHOOD. 
CRIES OF MOURNING HEARD THROUGHOUT NEIGHBORHOODS AS EGYPT MOURNS THEIR DEAD 
GOSHEN PROPERTY VALUES RISE AS THIS SUBURB REMAINS PEACEFUL, QUIET AND FLOURISHING IN TIMES OF NATIONAL DISASTER 
 When the Lord speaks to Moses in Exodus Chapter 10, He adds another reason for the awesome display of His power in the plagues—it is that the Jews might be able to tell their future generations that the God of Abraham, Isaac, and Jacob is the one true God, the Lord of all, who delivered them from their bondage to the Egyptians! 
The gods of the Egyptians were powerless to protect the people of Egypt from the plagues sent by the God of the Hebrews because they were not gods at all. The god of the Nile River, Hapi, was unable to prevent the waters turning to blood (7:20); The cow-goddess, Hathor, could not prevent the livestock dying from the plague (9:6); Osiris, the Egyptian god of crop fertility was unable to protect the Egyptians from the plague of locusts that destroyed their crops. (10:13-15). The sun god, Amon-Re, could not prevent darkness from covering the land for three full days where the Israelis were not dwelling (10:21-22).
The gods of the Egyptians were created by man; the God of the Hebrews created man. The gods of the Egyptians were centered around non-personal objects or images. The God of the Hebrews was a living personal being. The gods of the Egyptians were many. The God of the Hebrews was the only one true God, there is no other. And He is all-powerful.
These truths are underscored by the fact that during the plagues "God makes a distinction between Egypt and Israel" (Exodus 11:7).
Many people have theorized natural explanations for the plagues of Egypt such as those found in this article here- https://www.rd.com/culture/10-plagues-of-egypt/  However, they fail to explain the supernatural protection that kept the children of Israel immune from their harmful effects. 
TODAY'S READING IN THE NEW TESTAMENT- MATTHEW 20:1-28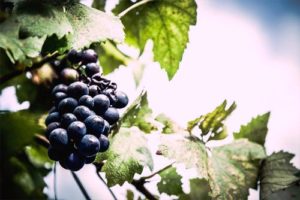 It is important to understand that the parables are windows into Jesus' teaching. They are not to be received as the teaching itself, but as illustrations of the teaching. It is rightly said that "No parable stands on all fours."
Parables bring further light to underscore the particular point that Jesus is making.
The Parable of the Vineyard Workers
The Parable of the Workers illustrates the danger of having an attitude of superior worthiness because of our sincerity, or long labors.
The Chapter divisions in the Bible often prevent us from understanding that this parable illustrates the teaching given in the previous chapter.
Chapter 19 ends with Peter anxiously wrestling with Jesus' teaching that it is impossible for sinners to be saved through life-long conscientious attempts at keeping the Law.  The rich young ruler would not confess his need for a Savior, even when confronted by Jesus with his inability to keep the 10 commandments.
The rich young leader saw himself as 'first' in line as a sincere candidate for inheriting the kingdom of God. He was an observant Jew. He claimed to have kept the Law all of his life ('from his youth' – Luke 18:21; Matthew 19:20; Mark 10:20).  
In another example, Peter was thinking of himself and the disciples as being 'first' in line as candidates for inheriting eternal life because of their having been with Jesus from the beginning and having made sacrifices.  Peter saw himself as an observant disciple. "See, we have left everything and followed you. What then will we have?" (Matthew 19:27)
Jesus assures Peter and the disciples that they will have their reward, but indicated that their reward would not be based upon their own estimations of their worthy performance (how many hours they clocked in). They thought that their being with Jesus from the beginning of his ministry, through the heat of the day, put them a step ahead of all others. Theirs was a 'first rate' discipleship, but their reward would be based upon Christ's performance on their behalf- THE GENEROSITY OF HIS GRACE.
"Jesus said to them, 'Truly I say to you, in the new world, when the Son of Man will sit on his glorious throne, you who have followed me will also sit on twelve thrones, judging the twelve tribes of Israel. And everyone who has left houses or brothers or sisters or father or mother or children or lands, for my name's sake, will receive a hundredfold and will inherit eternal life. BUT MANY WHO ARE FIRST WILL BE LAST, AND THE LAST FIRST'" (Matthew 19:30).
Then Jesus gives the Parable of the Laborers in the Vineyard in Matthew 20 as a continuation of His answer to Peter's question in Matthew 19- "What then will we have?"  Jesus provides an illustration that those who see themselves as 'first' in line to inherit the kingdom will end up feeling 'last' if they think that they have a contract with God to receive God's favor as a wage rather than as a gift. He concludes the parable by repeating the previous teaching "SO THE LAST WILL BE FIRST, AND THE FIRST LAST" (Matthew 20:16).
Jesus will repeat this again later in this chapter: "Whoever would be great among you must be your servant and WHOEVER WOULD BE FIRST AMONG YOU must be your slave, even as the Son of Man came not to be served but to serve, and to give his life a ransom for many" (Matthew 20:25-28).
Mark 9:35 35 Sitting down, He called the twelve and *said to them, "If anyone wants to be first, he shall be last of all and servant of all."
All these workers were previously desperate and unemployed. They were feeling like they were 'last' in the line of life. Those who were 'first' hired were grateful. No one complained about the money that the landowner offered. It was a joy to know that they could be employed in good work and receive a reasonable wage. The landowner was fair. He gave his workers what they had negotiated for. However, those who were hired later in the day were given the same amount as those who worked all day.  He wasn't giving it to them as an hourly wage, but a promised reward out of his kindness. It was not only a reward for their labor, but an expression of the landowner's generosity.
Those who were hired 'first' were resentful that those who were hired last and only worked for a short while were given the same amount as those who had worked all day. They were not dissatisfied with what they had received. They were dissatisfied that the landowner was being generous with others!
This is a great picture of the grace of God. Do we understand it? Do we resent it when God shows kindness to others? The Landowner represents the earth owner, our owner, our creator, our gracious loving God. The fact that He is a God of all grace can be bothersome to those who think they are entitled to come first. Some of us were privileged to receive the gift of salvation early in our lives and have had the pleasure of laboring in the Landowner's fields of grace for most of our lives and with no regrets. Others receive the same offer as we were given, maybe later in their lives, or they do not appear to have labored as long, or as hard, as we have. Why would we be resentful if they receive God's boundless grace as well?  Only because of a sinful attitude. We are predisposed to think more of our merit than God's grace.
The first workers came to an agreement with the landowner for a denarius (a day's wages) for a day's labor. It is interesting that as the landowner hired workers later in the day, he did not negotiate a wage. Instead, he said, "whatever is right, I will give you". They trusted the landowner's character. It turned out that the landowner's character was more than 'fair', he was 'generous'!  Do you negotiate with God to get your 'fair share', or do you trust His character, knowing that He is able to do far more abundantly 'beyond all that we ask or think'?" (Ephesians 2:20)
JESUS PREDICTS HIS DEATH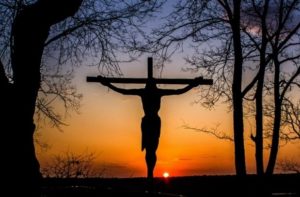 Each time Jesus speaks to his disciples about what will happen when they get to Jerusalem, he adds more details. First, he refers to his upcoming death as 'the sign of Jonah' (Matt 12:40) with three days and nights in the heart of the earth. Then in Matthew 16:21 he adds the detail that he will be killed and raised up on the third day.  Here he predicts his death a third time and tells them that he will not only be betrayed and delivered to the chief priests and elders but that he will be condemned to death and handed over to the Gentiles, adding prophetically the detail that he would be crucified (Matthew 20:19) and raised up on the third day.
The reading concludes with a great lesson on humility. Don't seek to be number one. Give preference to others. Seek to be the servant of all.
Matthew 20:25-28 25 But Jesus called them over and said, "You know that the rulers of the Gentiles dominate them, and the men of high position exercise power over them. 26 It must not be like that among you. On the contrary, whoever wants to become great among you must be your servant, 27 and whoever wants to be first among you must be your slave; 28 just as the Son of Man did not come to be served, but to serve, and to give His life—a ransom for many."
TODAY'S READING IN THE BOOK OF PSALMS- PSALM 25:1-11 
Many have put these verses to song.  They are best put to prayer. Pray this Psalm out loud.
John Bunyan described the life of a believer as a journey from the City of Destruction to the Celestial City. He titled his allegory, "A Pilgrim's Progress". This Psalm pictures such a journey. He uses the word 'ways' four times and 'paths' once. We make progress on our journey by learning His truth and applying what we learn. We also learn to 'trust' and 'wait' while being thankful for His mercies.
He wants to develop our relationship with Him.  This comes out in the ESV translation of verse 14.
Psalm 25:14 14 The friendship of the LORD is for those who fear him, and he makes known to them his covenant.
How is your journey going? Are you making progress? Is your friendship with God developing? It requires you recognizing that the world system is in opposition to God and therefore your relationship with God requires that you turn your back on its ideologies (James 4:4).
To be a friend of God means that you will have enemies. All who live godly in Christ Jesus will suffer persecution. But be of good cheer. Call out to Him. Lift up your soul before Him. Make this prayer your own as you turn to Him for help.
TODAY'S READING FROM THE BOOK OF PROVERBS: 
PROVERBS 6:6-11 
This Proverb is such a demonstration of living life under the headship of Christ with the spirit of diligence. What a wonderful illustration of an industrious community for the glory of God!

Proverbs 6:6-11 6 Go to the ant, O sluggard, observe her ways and be wise, 7 Which, having no chief, Officer or ruler, 8 Prepares her food in the summer and gathers her provision in the harvest. 9 How long will you lie down, O sluggard? When will you arise from your sleep? 10 "A little sleep, a little slumber, A little folding of the hands to rest"— 11 Your poverty will come in like a vagabond and your need like an armed man.
PRAYER: Father, Maker and Owner of Heaven and Earth, Your grace still amazes me!  Thank You for calling me out of darkness into Your marvelous light and giving me eternal life through Your Son!  Thank You for the gift of Your Holy Spirit who mediates Your presence to Your people moment by moment. He is faithful to comfort and strengthen us as we labor in Your harvest with our fellow workers in Your vineyard. Keep us from sinful attitudes that prefer to make contracts with You based on what we consider fair rather than trusting Your character of boundless love and goodness. If we earthly fathers, being evil, know how to give good gifts to our children, how much more You, our Father in heaven, know how to give above and beyond all we can ask or think according to Your grace and by Your Spirit!
In Jesus' Name,
-Pastor David